About IID
Ideaa Institute of Design, since its inception in 2015, has been known for the genuine approach and professional excellence. We have always been focusing our attention on the bridging the gap between theory i.e. what is being taught and the profession. Thus providing students with a structured sequential curriculum in a creative environment where personal attention enhances the educational life. With a large team of passionate experts from different fields we make sure that our students get the best from professional world. We are a group of leading professionals, geeks and seekers. We wish to create a new paradigm in education by using new/ innovative technologies along with traditional methods of teaching. The idea is to bring forth an approach of systematic and programmed learning by creating a learning conducive environment.
Our Mission
To be a leading global institute of design, art and architecture, through continuous innovation to achieve high quality-standards and simultaneously offer a delightful experience to our students, employees and industry partners. We strive to prepare our students in such a way that they can adapt and contribute to the constantly changing society and culture.
Our Vision
The core objective of IID is to make a difference by way of providing effective education and service for the development of society. IID is committed to excellence, innovation, students' satisfaction and development through its own and shared efforts to emerge as a leader in the field.
Our Aim
• To create a world class 'Design School' that will provide students with an 'International Forum' to explore various creative synergies in the field of Design, Architecture and Arts.
• To offer best 'In-class-guidance' in Design, Architecture and Arts courses for preparing the students to be culturally responsive, collaborative and globally competent.
• To enhance the self-confidence and creativity of our students with the able support of experienced and trained faculty from top-ranking design colleges.
• To offer our students best possible academic programs and lead them towards top-ranking design institutes for their future endeavours.
Our Faculty
Abhishek Modak
B.Com – Pune University
Diploma(Animation)-Arena Multimedia
Experience of 7 Years with various architects and Designers
Has his own practice since 4 years.
Ar. Raunak Giri
B.Arch- S.C.O.A, Pune University
M.Arch- Oxford University
Work experience of 5 years with TIME- consultancy firm.
Has own practice since 5 years.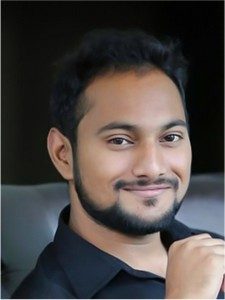 Nikhil Barhane
Visiting Faculty
Photography and Filmmaking
An engineer by profession and Photographer by passion.
A well-known and fastest growing photographer in Pune.
Prabhakar Singh
B.F.A, M.F.A-BHU, Varanasi.
Diploma in Music- BHU, Varanasi.
B.A,Diploma in art & craft-Bhagalpur.
Associated as faculty with various institutes in Pune.
Guiding Chairperson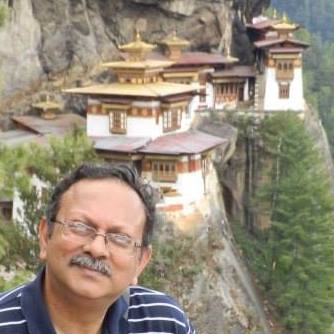 (Late) Ar. Abhijeet De
To us Sir was a guiding star. Always shining bright and helping us out/ guiding us through thick and thin.He was like "sutradhar"- who would helped us connect the dots on a larger scale and guided us to dream big and bigger. His vast professional experience of over 25 years with varied people, fields, of visiting different countries was like an encyclopedia. As he would always say- "expose yourself to different cultures/ countries/ traditions/ practices, it will open your eyes to new horizons". He was very special for us as a teacher, partner, friend, some one we looked up to. We still look up to Sir at times.